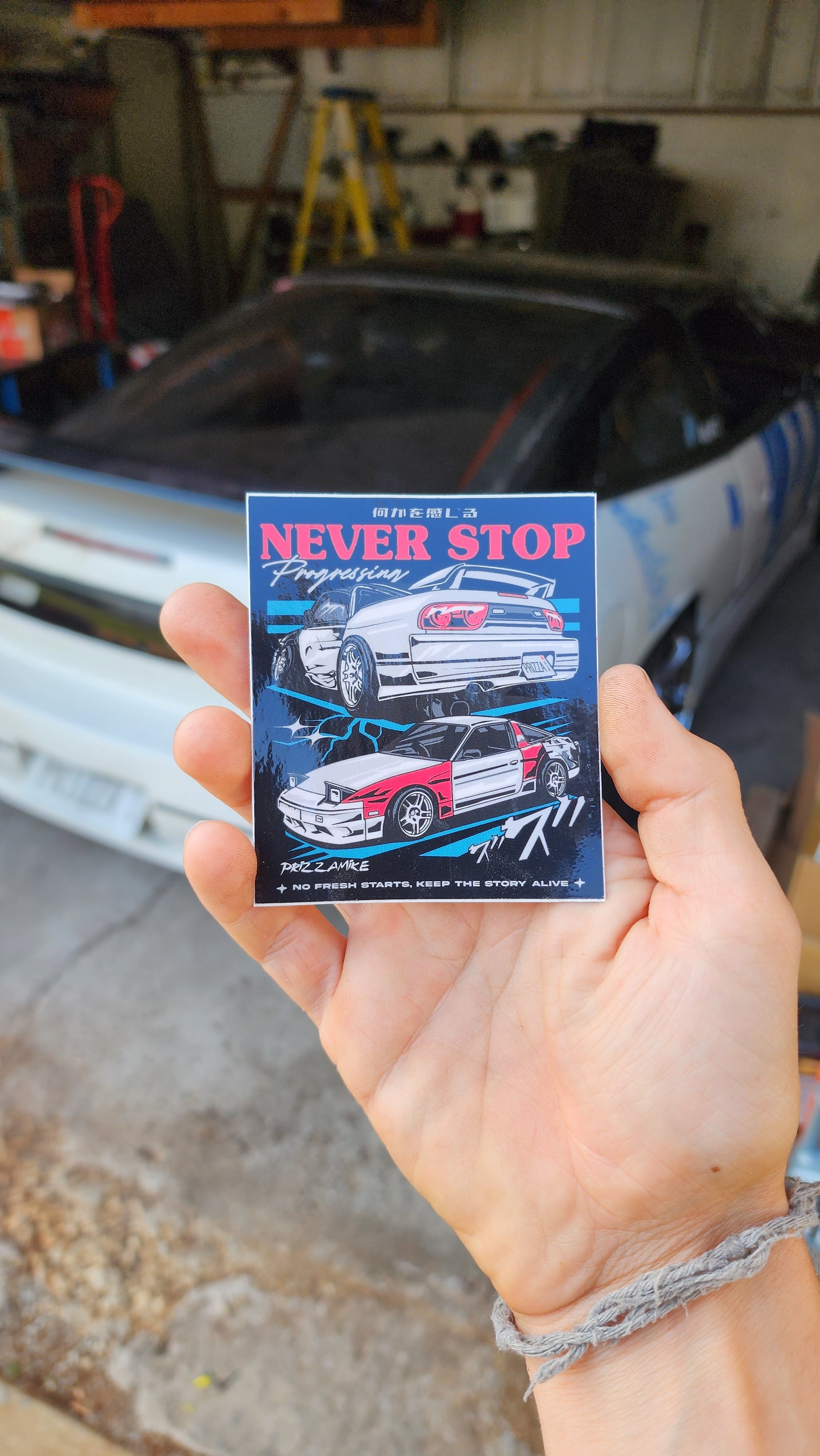 PrizzaMike Never stop Progressing sticker
This never stop Progressing sticker is designed to offer a durable, long-term solution for any surface your heart desires. It is made from hard-wearing vinyl and is waterproof, fade-resistant, and removable. With its Matte finish and bold colors, this sticker will add a unique vibrancy to any space.

Size: 4in wide 
will ship in 5 business days 
Shipping is included in the purchase price!